At H-P we offer a variety of tooling and bending dies, so we can reduce your lead times on orders while still getting the customizability you want, making us your "one stop shop" for bending needs.
Our standard materials include Stainless Steel, Aluminum, Plain Carbon, and Aluminized Carbon. You can find our other material options here.
Our OD offerings range from .312" to 10".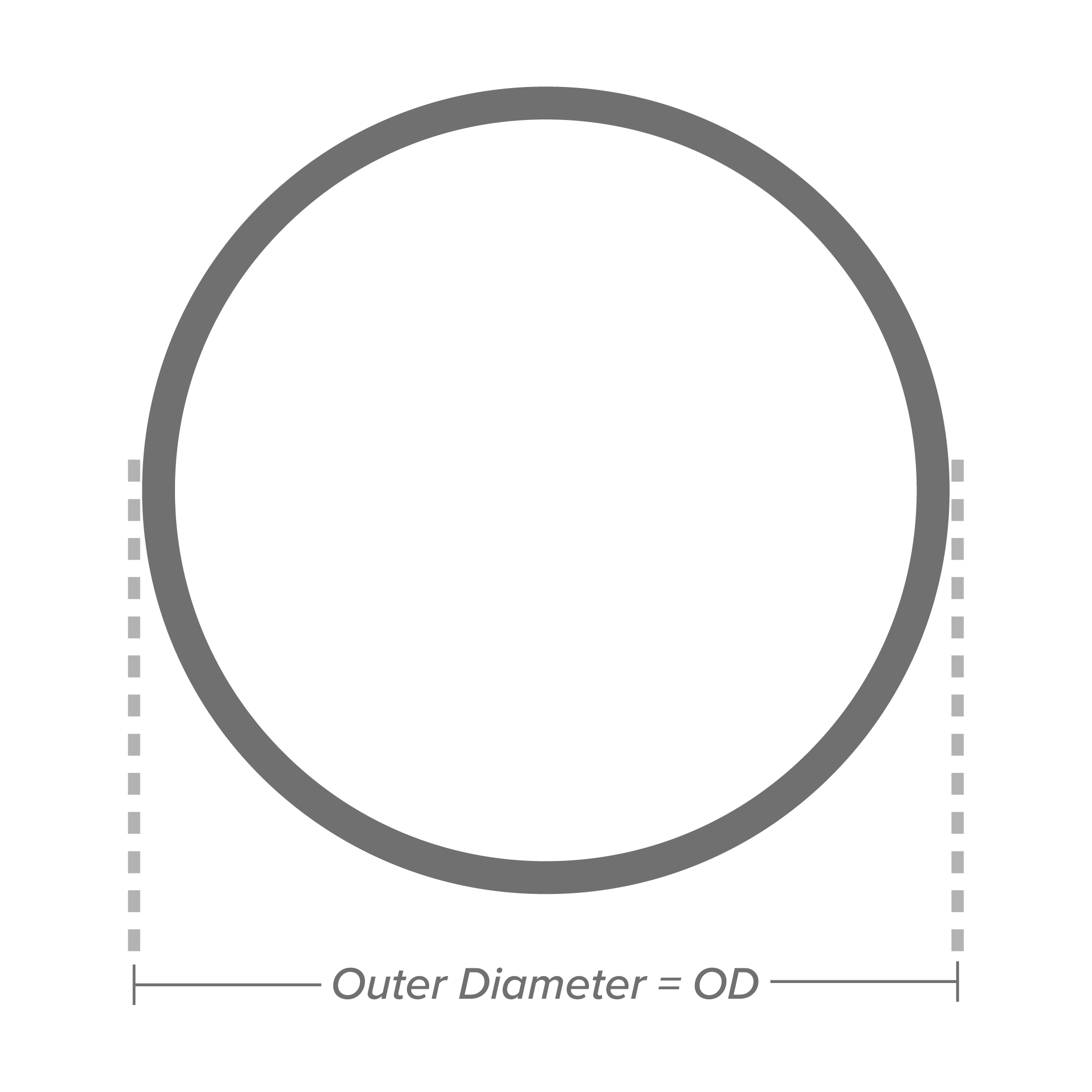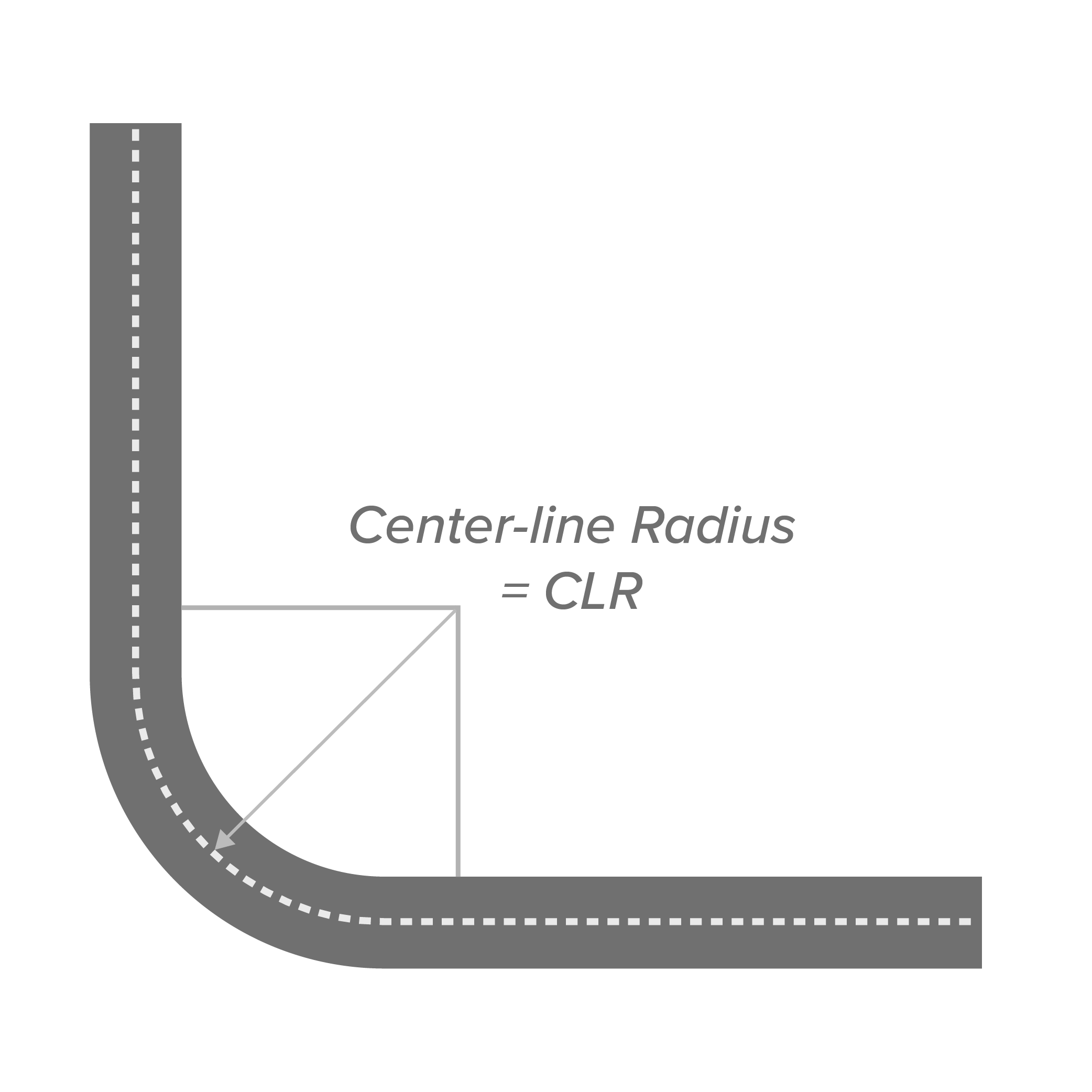 | OD/CLR | 0.75 | 0.9375 | 1 | 1.156 | 1.1875 | 1.225 | 1.25 | 1.313 | 1.375 | 1.4375 | 1.5 | 1.625 | 1.6875 | 1.75 | 1.812 | 1.895 | 2 | 2.057 | 2.125 | 2.1875 | 2.25 | 2.362 | 2.375 | 2.401 | 2.5 | 2.75 | 2.875 | 3 | 3.065 | 3.25 | 3.5 | 3.75 | 3.875 | 3.937 | 4 | 4.25 | 4.5 | 5 | 5.5 | 6 | 6.625 | 7 | 7.5 | 8 | 8.187 | 8.75 | 9 | 10 | 10.5 | 12 | 12.5 | 13 | 14 | 15 | 16 | 17.625 | 18 | 20 | 24 | 30 | 32 | 36 | 38 | 42 | 48 | 60 |
| --- | --- | --- | --- | --- | --- | --- | --- | --- | --- | --- | --- | --- | --- | --- | --- | --- | --- | --- | --- | --- | --- | --- | --- | --- | --- | --- | --- | --- | --- | --- | --- | --- | --- | --- | --- | --- | --- | --- | --- | --- | --- | --- | --- | --- | --- | --- | --- | --- | --- | --- | --- | --- | --- | --- | --- | --- | --- | --- | --- | --- | --- | --- | --- | --- | --- | --- |
| 0.312 | | | | X | | | | | | | | | | | | | | | | | | | | | | | | | | | | | | | | | | | | | | | | | | | | | | | | | | | | | | | | | | | | | | |
| 0.375 | X | X | | | X | | | X | | X | | | X | | | | | | | X | | | | | | | | | | | | | | | | | | | | | | | | | | | | | | | | | | | | | | | | | | | | | | |
| 0.5 | X | | X | | | | X | | | | | X | | X | | | X | | | | X | | | | | X | | | | X | | | | | | | | | | | | | | | | | | | | | | | | | | X | | | | | | | | | | |
| 0.625 | | | | | | | X | X | | | | | | | | | | | | | | X | | X | X | | | | | | | | | | | | | | | | | | | | | | | | | | | | | | | | | | | | | | | | | |
| 0.75 | | | X | | | X | | | | | X | | | | | | X | | | | | | | | X | | | | | | | | | | | | | | | | | | | | | | | | | | | | | | | | | | | | | | | | | |
| 0.84 | | | | | | | | | | | | | | | X | | | | | | X | | | | | | | | | | X | | | | | | | | | | | | | | | | | | | | | | | | | | | | | | | | | | | |
| 0.875 | | | | | | | | | | | | | | | | | | | | | | | | | X | | | | | | | | | | X | | | | | | | | | | | | | | | | | | | | | | X | | | | | | | | | |
| 1 | | | | | | | X | | | | X | | | X | | X | | X | | | | | | | X | | | X | X | | | | | X | | | | | | X | | | | | X | | | | | X | | | | | | | | | | | | | | | | |
| 1.05 | | | | | | | | | | | | | | | | | | | | | | | | | X | | | X | X | | | | | | | | | | | | | | | | | | | | | | | | | | | | | | | | | | | | | |
| 1.125 | | | | | | | | | | | X | | | X | | | | | | | | | | | X | | | | | | | | | | | X | | | | | | | | | | | | | | | | | | | | | | | | | | | | | | |
| 1.25 | | | | | | | | | X | | | | | | | | X | | | | X | | | | X | | | X | | | | | | | X | | | X | | | | | X | | | | | | | X | | | X | X | | | | | | | | | | | | |
| 1.315 | | | | | | | | | | | | | | | | | | | | | | | | | | | | X | | | | | | | X | | | | | | | | | | | | | | | | | | | | | | | | | | | | | | | |
| 1.375 | | | | | | | | | | | | | | | | | X | | | | | | | | | | | X | | | | | | | | | | | | | | | | | | | | | | | | | | | | | | | | | | | | | | |
| 1.5 | | | | | | | | | | | X | | | X | | | | | | | | | | | X | | | X | | X | | | | | X | | | | | X | | | X | | | | X | | | X | | | X | X | | | X | | | X | | X | | | | |
| 1.625 | | | | | | | | | | | | | | | | | | | X | | | | | | X | | | | | | | | | | | | | | | | | | | | | | | | | X | | | | | | | | | | | | | | | | |
| 1.66 | | | | | | | | | | | | | | | | | | | | | | | | | | | | X | | | X | X | | | | | | X | | | | | | | | | | | | | | | | | | | X | | | | | | | | | |
| 1.75 | | | | | | | | | | | | | | X | | | | | | | | | | | X | | | X | | | | | | | X | | X | | | X | | | | X | | | X | | | X | | | | X | | | X | | | X | | X | | | | |
| 1.9 | | | | | | | | | | | | | | | | | | | | | X | | | | | | | | | | | | | | | | X | | | X | | | | X | | | X | | | X | | | | | | | X | | | | | X | | | | |
| 2 | | | | | | | | | | | | | | | | | X | | | | | | | | X | | | X | | | X | | | | X | | | X | | X | | | | X | | | X | X | | X | | | | X | | | X | | X | X | | X | | | X | |
| 2X2 | | | | | | | | | | | | | | | | | | | | | | | | | | | | | | | | | | | | | | X | | | | | | | | | | | | | | | | | | | | | | | | | | | | |
| 2X3 | | | | | | | | | | | | | | | | | | | | | | | | | | | | | | | | | | | | | | | | X | | | | | | | | | | | | | | | | | | | | | | | | | | |
| 2.125 | | | | | | | | | | | | | | | | | | | | | | | | | | | X | | | | X | | | | | | | X | | | | | | | | | | | | X | | | | | | | | X | X | | | X | | | | |
| 2.25 | | | | | | | | | | | | | | | | | | | | | | | | | X | | | X | | | | | | | X | | | | X | | | | | X | | | X | | | X | | | | X | | | X | | X | X | | X | | X | | |
| 2.375 | | | | | | | | | | | | | | | | | X | | | | | | X | | | | | X | | | | | | | | | | X | | X | | | | X | | | | | | X | | | | | | | X | | X | X | | X | | | X | |
| 2.5 | | | | | | | | | | | | | | | | | | | | | | | | | X | | | X | | X | | X | | | X | | | X | | X | | | | | | | X | | | X | | | | | | | X | | X | X | | X | | | X | |
| 2.75 | | | | | | | | | | | | | | | | | | | | | | | | | | X | | | | | | | X | | | | | | | | | | | | | | | | | | | | | X | | | | | | X | | | | | | |
| 2.875 | | | | | | | | | | | | | | | | | | | | | | | | | | | | | | | | X | | | | | | X | | | | | | | | | X | X | X | | | | | | | | | | X | X | | | | | X | X |
| 3 | | | | | | | | | | | | | | | | | | | | | | | | | | | | X | | | | | | | X | | X | | | X | | | X | | | | X | | | X | | | | X | | | X | | X | X | | X | X | | X | X |
| 3 X 3 | | | | | | | | | | | | | | | | | | | | | | | | | | | | | | | | | | | | | | | | | | | X | | | | | | | | | | | | | | | | | | | | | | | |
| 3.125 | | | | | | | | | | | | | | | | | | | | | | | | | | | | | | | | | | | | | | | | X | | | | | | | | | | | | | | | | | | | | | | | | | | |
| 3.5 | | | | | | | | | | | | | | | | | | | | | | | | | | | | | | | X | | | | X | | X | X | X | X | | | X | X | | X | X | | | X | | X | | X | | | X | | X | X | | X | | | X | X |
| 4 | | | | | | | | | | | | | | | | | | | | | | | | | | | | | | | | | | | X | | | X | | X | | | | X | | | X | X | | X | | | | | | | X | X | X | X | | X | | | X | X |
| 4 X 3 | | | | | | | | | | | | | | | | | | | | | | | | | | | | | | | | | | | | | | | | | | | X | | | | | | | | | | | | | | | | | | | | | | | |
| 4x7 E | | | | | | | | | | | | | | | | | | | | | | | | | | | | | | | | | | | | | | | | | | | | | | | | | | | | | | | | | | | | | | | | | X | X |
| 4X7 F | | | | | | | | | | | | | | | | | | | | | | | | | | | | | | | | | | | | | | | | | | | | | | | | | | | | | | | | | | | | | | | | | X | X |
| 4.25 | | | | | | | | | | | | | | | | | | | | | | | | | | | | | | | | | | | | | | | | | | | | | | | | | | | | | | | | | | | | | | | | | | X |
| 4.5 | | | | | | | | | | | | | | | | | | | | | | | | | | | | | | | | | | | | | X | | | X | | | | | | | X | | | X | | | | | X | | | X | X | X | | | | | X | X |
| 5 | | | | | | | | | | | | | | | | | | | | | | | | | | | | | | | | | | | | | | X | X | X | | | X | | | | | | | | X | | | | | | X | | X | X | | X | | | X | X |
| 5.563 | | | | | | | | | | | | | | | | | | | | | | | | | | | | | | | | | | | | | | | | | | | X | | | | | | | | | | | | | | | | X | X | | | | | X | X |
| 6 | | | | | | | | | | | | | | | | | | | | | | | | | | | | | | | | | | | | | | | | X | | X | | | | | X | | | | | | | X | | | | | X | X | | X | | | X | X |
| 6.625 | | | | | | | | | | | | | | | | | | | | | | | | | | | | | | | | | | | | | | | | | X | | | | | | X | | | | | | | | | | | | X | | | | | | | |
| 7 | | | | | | | | | | | | | | | | | | | | | | | | | | | | | | | | | | | | | | | | | | | | X | | | | | | | | | | | | | | | | | | | | | | |
| 8 | | | | | | | | | | | | | | | | | | | | | | | | | | | | | | | | | | | | | | | | | | | | X | | | | | | X | | | | | | | | X | | | X | | | | X | |
| 8.625 | | | | | | | | | | | | | | | | | | | | | | | | | | | | | | | | | | | | | | | | | | | | | | | | | | | | | | | | | | | | | X | | | | | |
| 10 | | | | | | | | | | | | | | | | | | | | | | | | | | | | | | | | | | | | | | | | | | | | | | | | | | | | | | | | | | X | | | X | | | | X | |