Parts made for these applications deliver high-pressure air to turbochargers in engines and must meet the same strict cleanliness requirement as other pre-engine parts.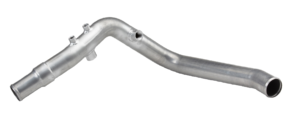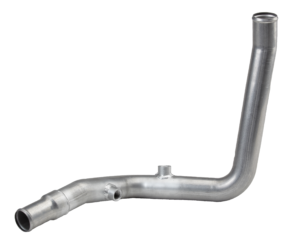 CAC tubes are similar to radiator tubing but are made to convey air. Because most tubes are used to push air through turbochargers, there is zero-tolerance for particles or other contaminants inside. Typical CAC parts consist of 1D bends with marmon beads and flared formed ends.
Because engine compartment room is usually cramped, the ability to make tight radius bends without wrinkling (which disrupts airflow) is critical.

Key High-Performance Capabilities: Engineering, prototyping, leak testing, 1D bending, end forming, tube cleaning to exacting standards, including SAE J 1726
Key Markets for H-P CAC Parts:
Any application using turbocharged gas or diesel engines