Customers rely on H-P because of our ability to make tight bends in smaller diameter radiator coolant tubes while maintaining a smooth inner surface and meeting extreme cleanliness standards.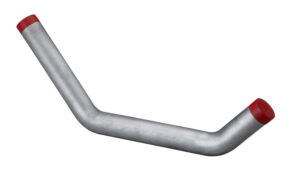 Parts used on the cooling side of the engine are made with smaller diameter tubing and must meet challenging specifications for cleanliness. Radiator tubes are sensitive to air pressure and water flow, so customers depend on H-P to make tight bends without any wrinkling along the inner surface. End-forming on radiator tubes most often utilize SME compliant beads but may require more innovative solutions for particular applications.
Because of the coolant moving through these parts, we are often called on to use aluminized carbon steel tubing with an aluminum coating on both sides.
Key High-Performance Capabilities:  Engineering, prototyping, compound bending with a tight radius, leak testing, finishing, end forming, tube cleaning to exacting standards including SAE J 1726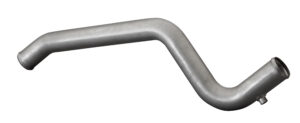 Key Markets for H-P Radiator Parts:
Any type of off or on-road vehicle
Anything with a diesel engine
Generators and stationary power sources
Cranes and aerial lifts
RVs