Whether working on prototypes, short production runs, machine maintenance, or building new equipment and tooling, our machine shop has the capability to do all of the above.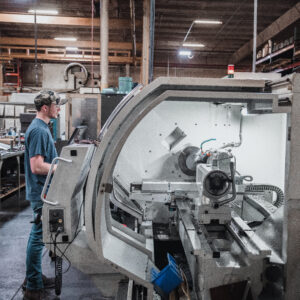 The H-P Machine Shop is our critical link between engineering and manufacturing. The Machine Shop is involved in almost every manufacturing process:
Machine and tool builders
Custom gauges for quality control
Regular machine maintenance
Prototype development
Custom Tool development
Short production runs
On-The-Fly machinery adjustments to improve quality
Re-configure tooling
Build wiper dies
Troubleshoot production problems
And more!