After-engine parts require H-P High-Performance exhaust fabrication including end forming, finishing, and compound bending.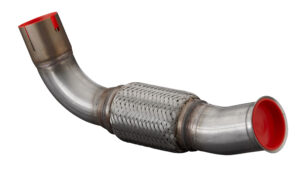 Exhaust parts and exhaust systems commonly require tight compound bends to help the exhaust parts fit in compact spaces and the wide variety of available end forms ensures parts attach to mufflers and diesel regenerative systems. Marmon beads, expansion slots, and several ingenious end designs can be seen for exhaust tubes.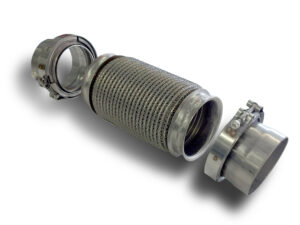 Aluminized carbon, stainless steel, or aluminized stainless steel are most often used in making components for exhausts.  We have also often been called upon to provide bellows to compensate for torsion, deflection, and movement in exhaust assemblies.
Due to the number of parts used in exhaust assemblies, many customers prefer to receive their parts in kitted form to help control inventory, picking, and assembly costs.
Key Fabrication Capabilities: Compound bending, U-Bends, J-Bends, Mandrel Elbows, straight tubing, end forming, leak testing, and kitting.
Key Markets for H-P Exhaust Parts: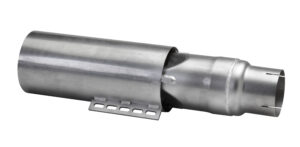 Any type of off or on-road vehicle
Anything with a diesel engine
Generators and stationary power sources
Industrial motors
Cranes and aerial lifts
RVs
Aftermarket Performance Exhaust